Do you feel like you have no clue what to do when someone is having a panic attack?



I've got you!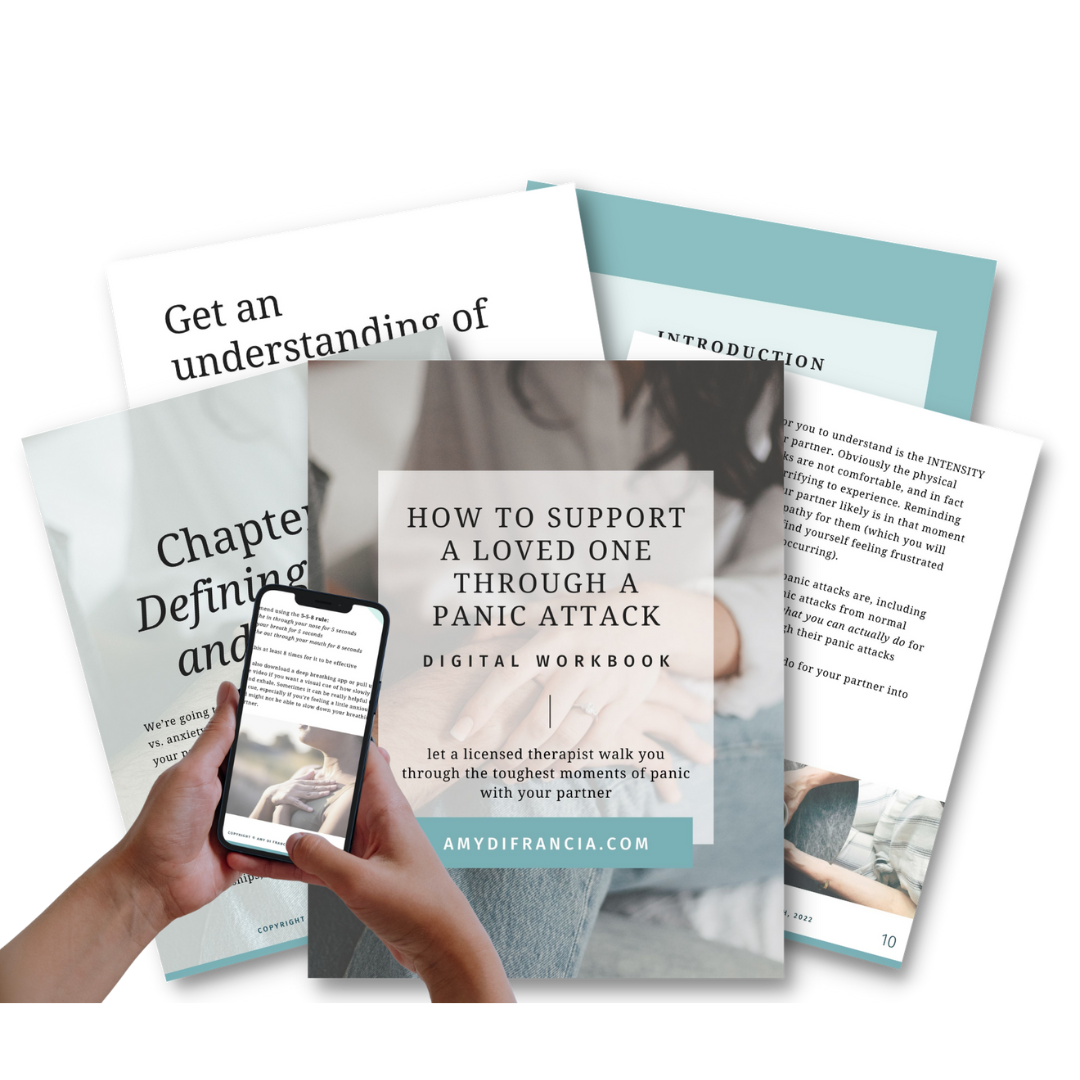 If someone you love struggles with panic attacks, it can be tough to know the best ways to support them...

Maybe you feel overwhelmed by the intensity of their anxiety...
Maybe you feel frozen in the moment of a panic attack, and don't know what to say to help them through it...
Maybe you're confused as to what they actually need to feel better...
Maybe it's difficult for you to understand what they're going through...
 Maybe you try your best to say something encouraging and supportive, but it just seems to make things worse…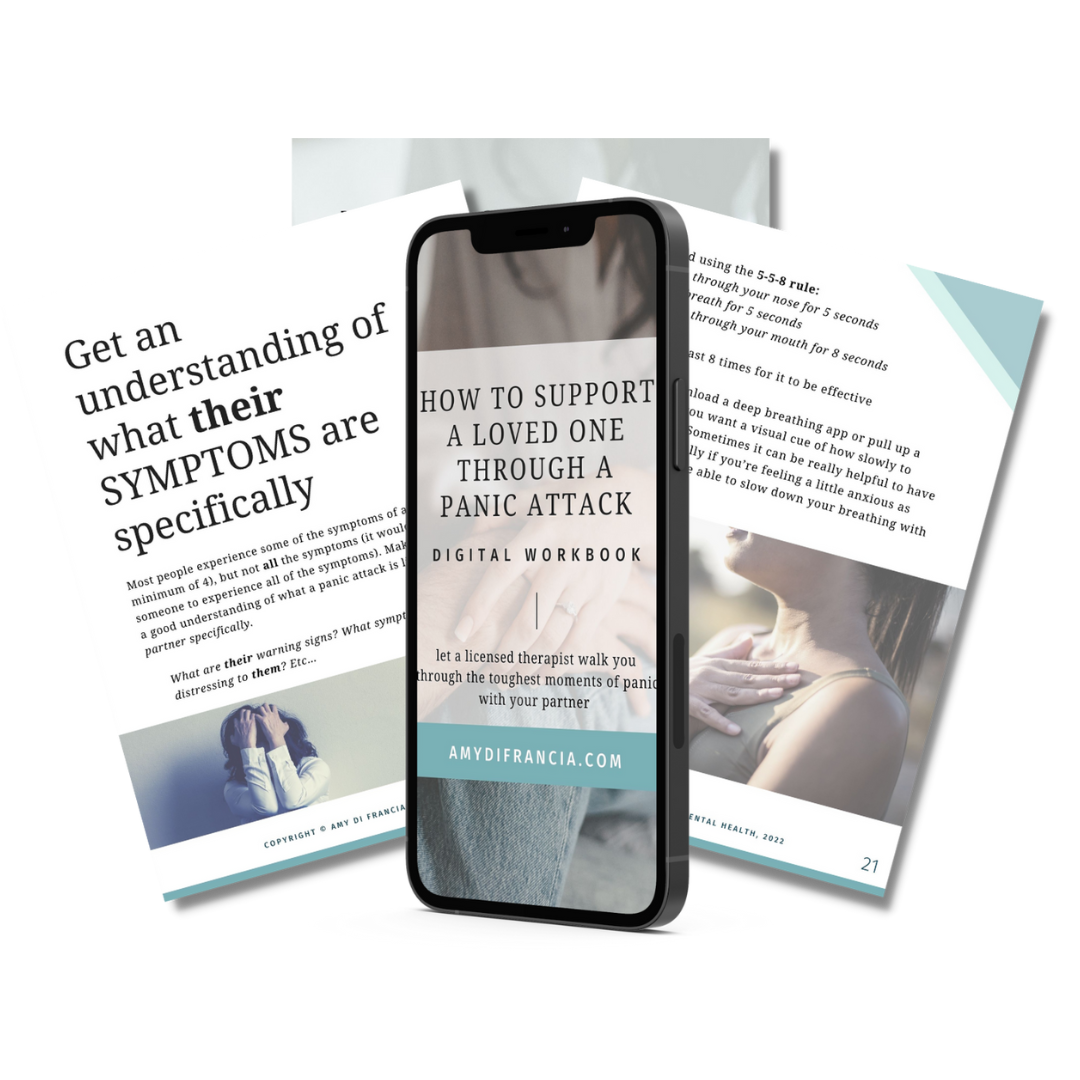 Well, you don't have to feel lost and overwhelmed any more!
As a licensed therapist and anxiety specialist I'm here to help provide you with step-by-step guidance on how to help someone you love through a panic attack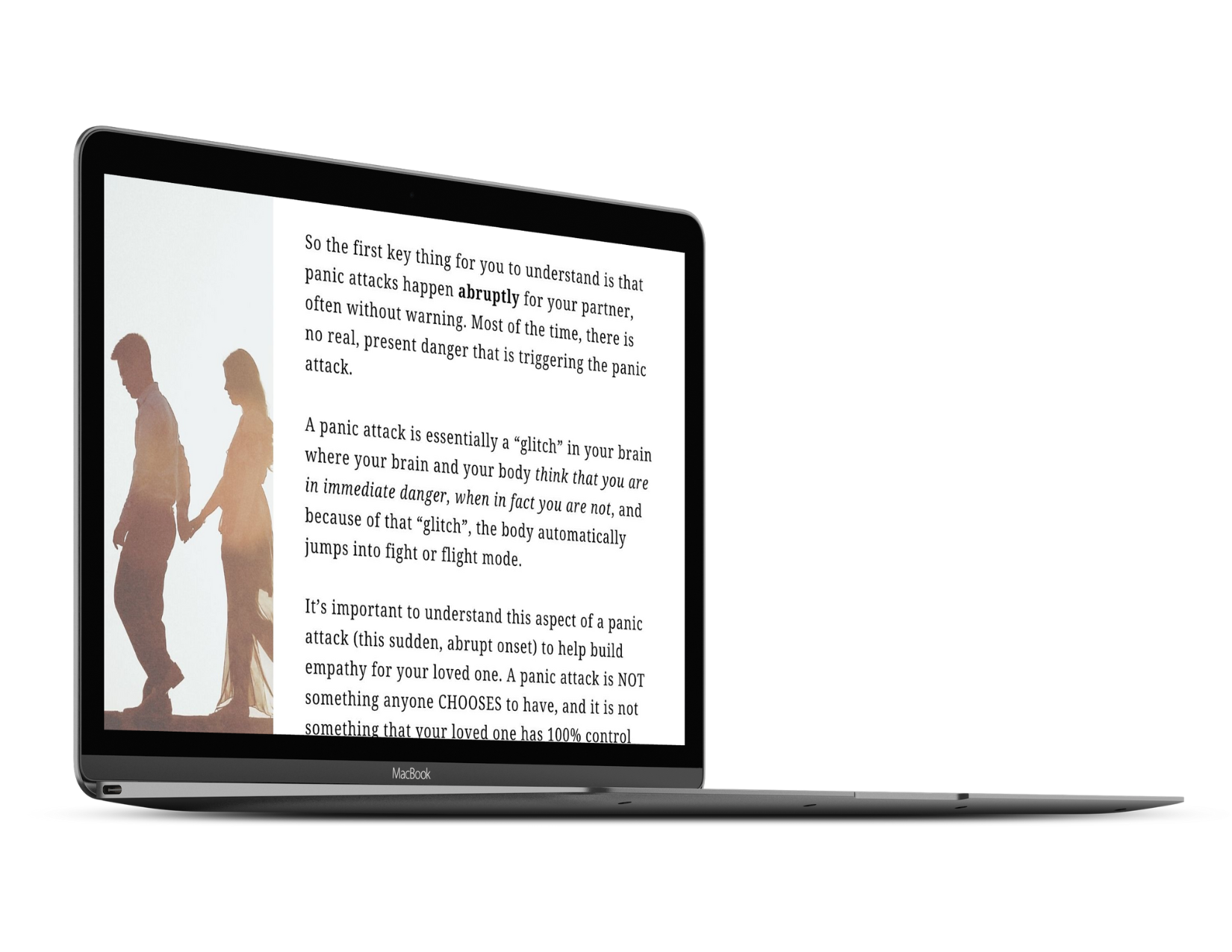 In this 30+ page workbook, a licensed therapist and anxiety specialist breaks down in concrete steps what to do when your partner (or anyone you love) is experiencing a panic attack


Never be caught feeling like you have no idea how to help someone through a panic attack again!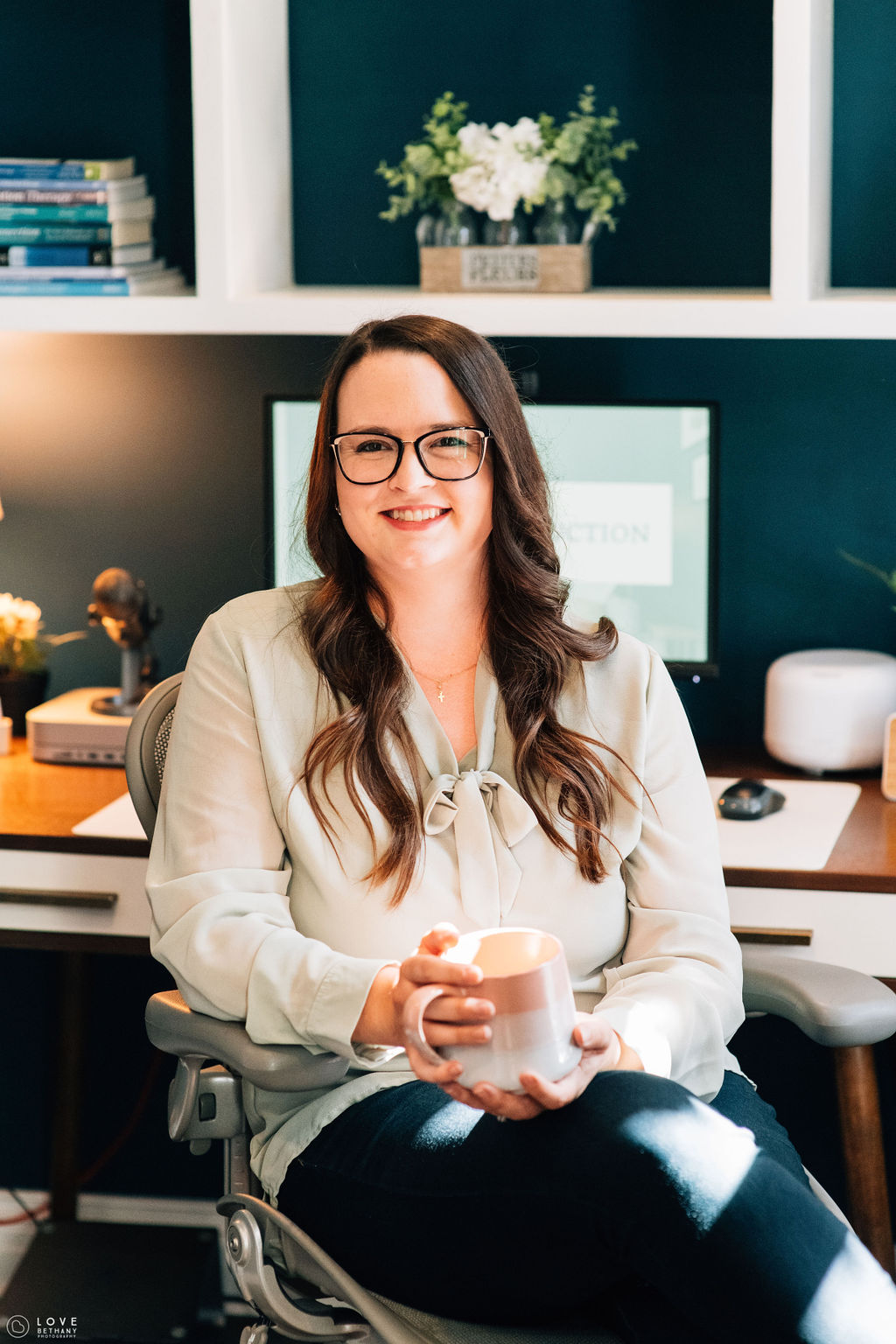 About the Author
Hi, I'm Amy Di Francia! I'm a licensed marriage and family therapist in the state of California (LMFT 105646).
I've had the privilege of working professionally in lots of different settings, including providing psychotherapy at community mental health clinics and nonprofit organizations, being an adjunct professor of psychology at Pepperdine University, and being a consultant for the Institute for Families in partnership with Children's Hospital Los Angeles.
Currently I work as a therapist and clinical supervisor at a group private practice called Interior Design Firm: A Psychotherapy Practice, and I love the healing work I get to do!
My specialities include helping people work through anxiety, panic attacks, stress and burnout, and relationship challenges.
I hope you enjoy this workbook, and that it helps you feel equipped to handle your loved one's panic attacks like a pro!